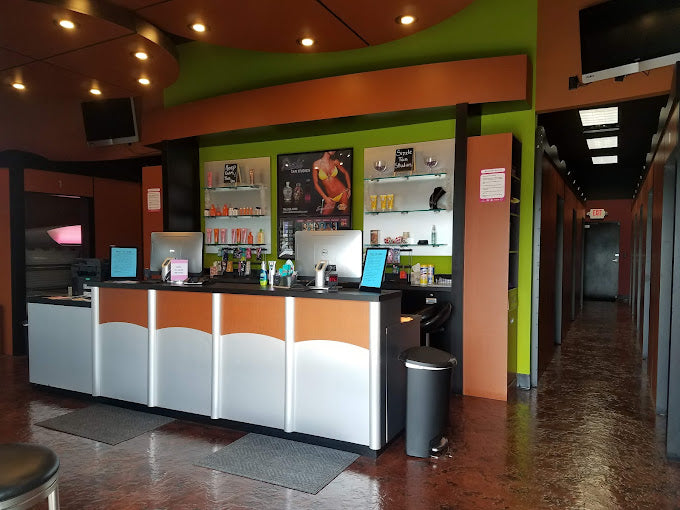 About Us
HOME OF PROFESSIONAL, RESPONSIBLE, SAFE TANNING SOLUTIONS ACROSS THE NORTH GA
Sizzle Tan Studios is a family-run business located in Blue Ridge, GA. We pride ourselves on making our customers look and feel great; in our opinion, there is nothing like UV rays to help you banish the midweek blues. We offer a professional and friendly service, straightforward pricing, and modern tanning equipment.
Sizzle Tan Studio
We are committed to providing the highest levels of customer service as standard, ultimately giving you, the customer the best tanning experience possible. Leave the crowds behind and step into Sizzle Tan Studios to be transported miles away from the outside world. With plenty of beds and extended opening hours, you can tan at your convenience with or without an appointment.
 Whether you prefer UV, Sunless Tanning, or both, we will help you build, maintain and care for your tan. Our tanning experts are trained to advise on the best UV or non-UV tanning solution for your needs. 
We look forward to your visit!